Making of How Vader Lost His Hand – 3d animation (2004)
This is basicaly copy of text I wrote on vader.kalais.net. This is one of my first 3d animations, parody of Star Wars + Mortal Kombat scene and even Borg from Star Trek are there oO


Here is movie:


Making this animation was great fun for me :) It is mine first so big animation. It was made in Discreet 3D Studio Max v5, textures in Adobe Photoshop v7 and video and sound montage in Adobe Premiere v7.

I was always big fan of George Lucas' Star Wars, since I saw it first time when i was 6 years old. I like story and design of this great world. I always knew that I will make something in Star Wars world, that was only the matter of time...

The idea for this animation was born when I was taking shower (yeah, shower, i got many ideas there ;). When I finished shower, I took pencil and drawn very simple storyboard on paper, you can see it on next page.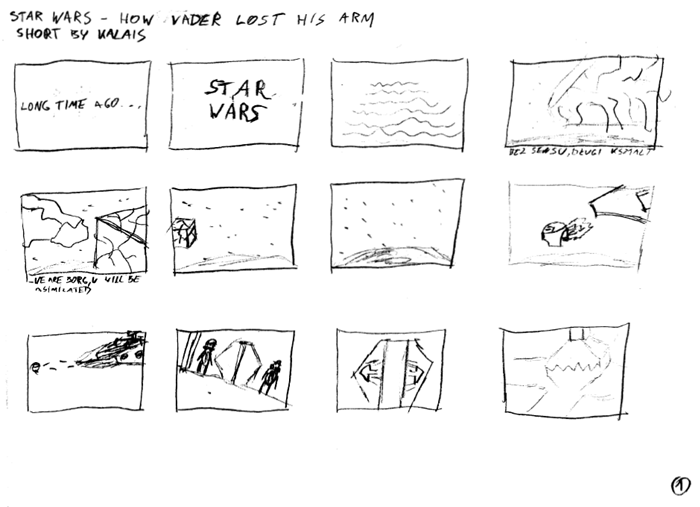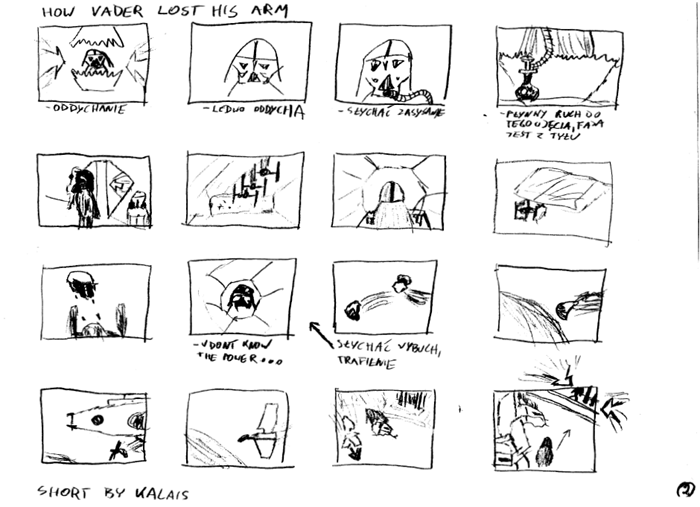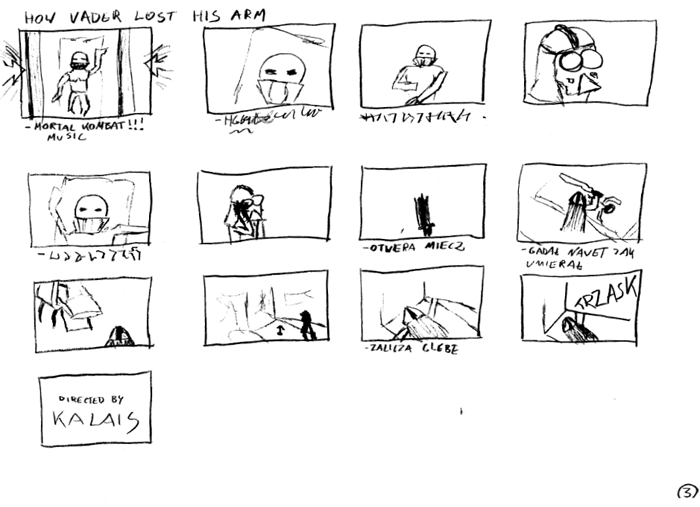 Same day what I drawn storyboard, I start making 1st works in 3D Studio and Adobe Photoshop... I made one of my favourite Star Wars starship - ISD (Imperial Star Destroyer), Borg Cube and this long, stupid ship from 1st scene. Next 2-3 days was making all models and after I finished it, I started the longest process - animating (yeeaaaaaah, vader is moving ;) haha, I was very happy to see this) and rendering scenes, and on the end add music, sounds and made final montage in Adobe Premier. Whole work was almost like 24h everyday in 8-9 days.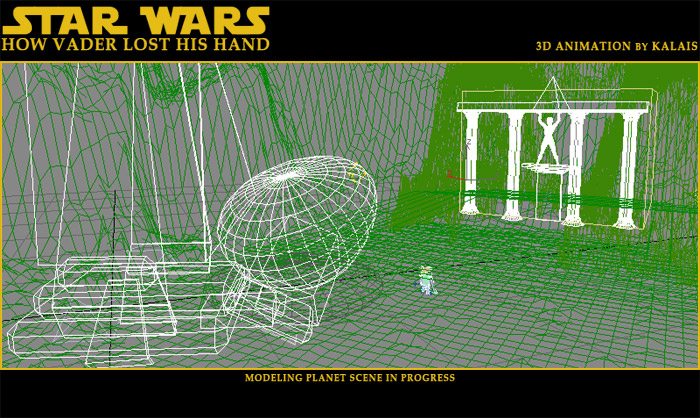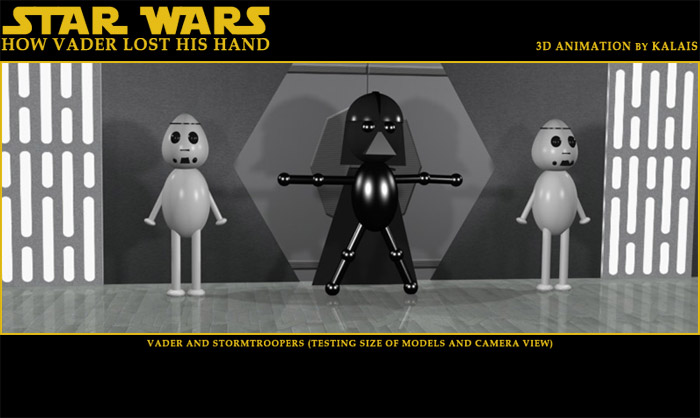 And here you can watch/download test animations:


borg cube (453 kb, xvid codec, 512x200), right click and save as...


Thats all folks ;)
Here is again final movie for lazy ppl who dont want scroll up ;)
Here is movie:

ah, and u can download and read more about this movie here - vader.kalais.net